Dave & Iola wrote in their Winter 2009 Newsletter
Dear Friends,

No doubt you have heard the big news. I find it almost too good to be true. Imagine! On my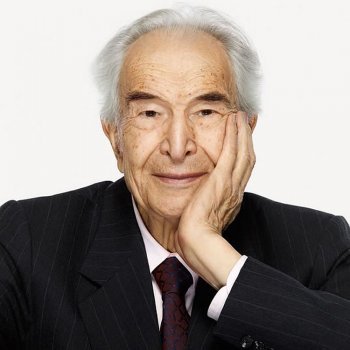 89th birthday, December 6, I will be among those privileged to sit with President and Michelle Obama in the Presidential box at Kennedy Center as a 2009 Kennedy Center honoree.The other honorees, whom Iola and I will meet for the first time at a luncheon on December 5, are actor Robert DeNiro; opera singer Grace Bumbry; comedian Mel Brooks and bandleader Bruce Springsteen.
A star-packed gala at Kennedy Center that salutes the honorees will be taped for broadcast on CBS-TV on December 29. I intend to gather around the television as many of my family as I can round up. I'd like to think that you are celebrating with us. To all who have sent cards, e-mails, and notes of congratulation, please know how grateful I am for your support. It makes me feel good to know so many of you share our excitement about this award.
The Kennedy Center awards are based on "exemplary lifetime achievement in the performing arts". More significant to me is the fact that this honor recognizes the importance of jazz in American culture. Among those recognized in the late '70s and through the '80s and '90s were a number of jazz artists and performers closely associated with jazz— Ella Fitzgerald, Count Basie, Benny Goodman, Frank Sinatra, Lena Horne, Ray Charles, Dizzy Gillespie, Lionel Hampton, Aretha Franklin, and B.B.King. The last jazz artist was Benny Carter in 1996. (In 2001 Quincy Jones was honored, but his contribution to the arts covers so many genres I don't know whether it was given for his jazz roots, his film music or as producer of recordings.) At any rate, it has now been 13 years since Benny Carter was honored. I hope to see more people from the jazz world recognized in the coming years.
Dave
Dear Friends,

The activities around the Kennedy Center Awards begin with a luncheon on Saturday,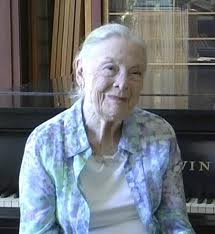 December 5. This means for us a mad dash from Baltimore airport directly to the luncheon and a very early departure from Providence, R.I., where Dave's cantata "Canticles" will be performed the evening of December 4. There is a formal dinner for honorees and their guests hosted by Hillary Clinton that evening in the Benjamin Franklin Room of the State Department.
The President and First Lady will welcome all the honorees at a White House reception on December 6. From the White House we will proceed to the Opera House in Kennedy Center for the Gala Concert program followed by a formal dinner.
We are eager to meet the other honorees, none of whom we've met before. They are an interesting and diverse lot—from opera singer Grace Bumbry to rock and roller Bruce Springsteen, comedic genius Mel Brooks to character actor Robert DeNiro. And, of course, to say that it will be a thrill to shake the hands of our new President and First Lady is an understatement. We wonder if President Obama will connect Dave to the Brubeck concert he attended in Honolulu with his father when he was only 10 years old.
Iola