Dave Brubeck Quotes


"Essentially, I'm a composer who plays the piano or I'm a pianist who is a composer. My piano playing is shaped by the material and ideas I'm trying to express. I continue to play jazz, because that's what I love most to do."
************************************************************************************************************
"You never know what's going to work. You just go with what you believe in, whether it's a success or not."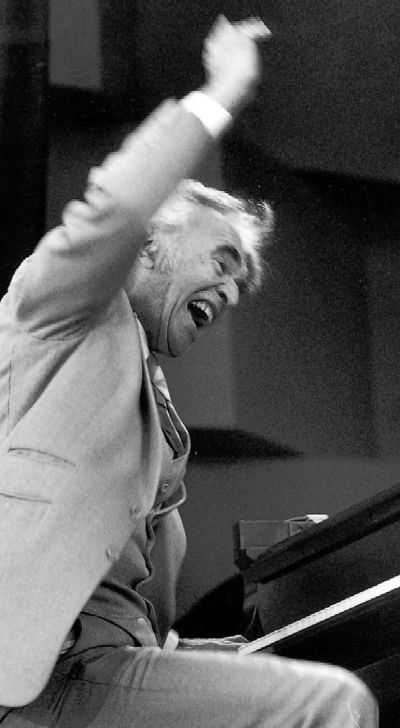 "There's a way of playing safe, there's a way of using tricks and there's the way I like to play which is dangerously where you're going to take a chance on making mistakes in order to create something you haven't created before".
"If I told you all the people that have said that they listened to me from the time they were young—how can you feel old, you know"?
"I'm beginning to understand myself. But it would have been great to be able to understand myself when I was 20 rather than when I was 82."
"I'll tell you, the happiest I am is playing jazz,' he says. 'That's the purest form of music."

"And there is a time where you can be beyond yourself. You can be better than your technique. You can be better than most of your usual ideas. And this is a whole other category that you can get into".

"One of my doctors told me that I had to cut back. I told another doctor that I was advised to cut back. He says, "I've just been to one of your concerts and I watched you get better. And you had more strength at the end, two and a half hours later." He said, "Don't cut back. There's something happening in your body that's very healthy for you for you to be able to create more and more energy as the night goes on. Don't cut back."
****************************************************************************************************************