Despite Iola Brubeck's intention for some of her lyrics to be light and humorous in presentation [believing that some of the messages would be better accepted, if presented in a satirical manner], Armstrong saw this performance as an opportunity for him to address many of the racial issues that he had struggled with for his entire career, and he made a request to sing the song straight. In an interview in 2009, Dave remarked on Armstrong's seriousness: "Now, we wanted the audience to chuckle about the ridiculous segregation, but Louis was cryin'... and every time we wanted Louis to loosen up, he'd sing 'I'm really free. Thank God Almighty, I'm really free'.
The Monterey performance was the only one performance of The Real Ambassadors. Dave and Iola hoped to bring it to Broadway but it never reached there. They discussed the matter in an interview with University of The Pacific as part of their archive material.
Iola:

"Well, first, I think there were a lot of different reasons. And, there's one very common, ordinary, everyday reason: cost. I think that Joe Glaser, the manager and agent for Louis Armstrong as well as for Dave, and a lot more money could be brought in by concert tours than the time that it would take to be in a production of a Broadway show. I think that was a very fundamental reason that it didn't happen. And the other reason is that we did hit hard on the racial issue, and that was primarily it, and some other things that were critical of the government that I think maybe producers would be a little hesitant to take on that period. What do you think"?
Dave:

"I think so, and some of your lyrics might have turned them off. Like...."The State Department has discovered jazz. It reaches folks like nothing ever has. When our name is called as vermin, we sent out Woody Herman. That's what we called cultural exchange." And, it goes on and on what she wrote".

Iola:

"And then, Louis sings "as an ambassador from the State Department that I represent the government, but the government will represent things that I stand for". I mean, that's pretty blatant. So….." .

The Continued Fight

Dave continued to use his music to highlight social prejudices. In 1969 he wrote "The Gates of Justice" in the wake of Dr. Martin Luther King, Jr.'s assassination. It contemplates the historic struggles of Jews and blacks yet remains optimistic about his overarching theme, the brotherhood of man.
Darius Brubeck, who lived in South Africa from 1983 to 2005, wrote after Dave Died:

"The New Brubeck Quartet (Dave, Chris, Dan and I) toured South Africa in 1976, of all years, albeit before the declaration of the UN cultural boycott. Dave had been an outspoken campaigner for civil rights in the American South in the 1960s and it didn't take long for him to see that while coming to South Africa may have been a mistake, he could also make demands that might do some good.

He insisted on a local opening act, Malombo and hired Victor Ntoni to play acoustic bass with us. Even though we were self-contained with my brother Chris playing electric bass, this was a way to 'integrate' our group. Dave later sponsored Victor at Berklee School of Music in Boston and my parents came to visit us in Durban in 1984. They really loved the country and, as always, made lasting friends."

After Dave's death, CNN wrote a superb article "What The Tributes Missed" (extracts detailed below) behighlighting the role Dave played throughout his career fighting injustices: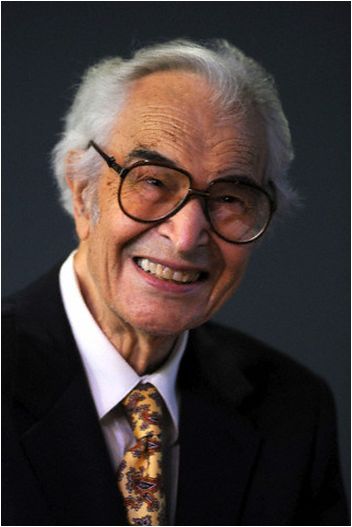 Dave Brubeck was inspired by differences. It must be said, that the jazz world Brubeck helped create wasn't a racial utopia. Black artists were exploited. White audiences gravitated to some white jazz artists who didn't have the talent of black artists. Even some white artists like Brubeck were looked at with disdain by some black musicians.

Ian Carey, a jazz trumpeter who recently wrote the essay, "How Not to Become a Bitter White Jazz Musician," said "white musicians unfairly profited from discrimination against black musicians by audiences and the music industry." Yet Carey also said that when it came time to play, a lot of those divisions evaporated because of something inherent in jazz: "Most jazz musicians don't care how you look. They just care about how you play".

"The bandstand is a great equalizer," he said. "You're going to get the best guy or woman for the gig. It doesn't matter what they look like."


Brubeck applied the same principle to his music. He led the first integrated band in the U.S. Army during World War II. He hired a black man, Eugene Wright, to be his quartet's bassist. The jazz world that Brubeck moved in was full of cross-racial and cross-cultural fertilizations.


They weren't just ahead of their time; in some respects, they were ahead of our time. Brubeck was a champion for democracy as well as jazz. It's often forgotten that many of the exotic rhythms he infused into his music came from tours his quartet took of the Middle and Far East. The State Department sponsored these tours to promote democracy during the Cold War.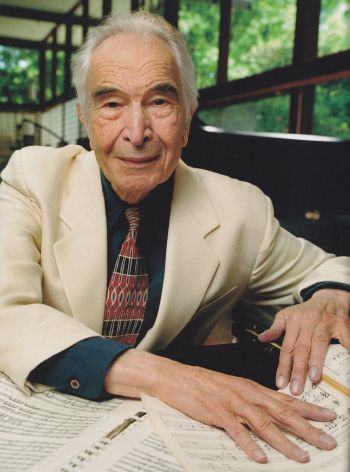 Brubeck often compared jazz to democracy, saying both challenged individuals to express their freedom while being disciplined enough to respect the freedom of others. Brubeck's words about jazz and democracy take on even more meaning with the recent presidential election. Perhaps some Americans feel like traditional jazz purists felt after they first heard Brubeck's exotic rhythms on his groundbreaking 1959 "Time Out" album: My world is changing, and I don't know these tunes.


David Simon, the creator of the HBO series "The Wire," captured some of that angst in an essay he wrote right after the election, "Barack Obama and the Death of Normal."

"America will soon belong to the men and women - white and black and Latino and Asian, Christian and Jew and Muslim and atheist, gay and straight - who can walk into a room and accept with real comfort the sensation that they are in a world of certain difference, that there are no real majorities, only pluralities and coalitions. We are all the 'other' now.
Brubeck entered that world over half-a-century ago.He was a white man in a world dominated by black artists, but he wasn't threatened by the differences. He respected tradition but he wasn't afraid to subvert it if it meant growth. He learned how to listen to, and be inspired by the music of 'the other'.
Dave Brubeck was often called the "Ambassador of the Cool," but he was more. He was the ambassador for a new America."
NPR: I Believe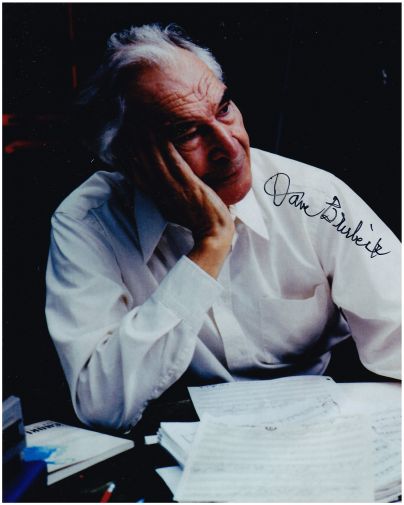 National Public Radio ran a series of essays called "This I Believe". Dave wrote a piece for this series that summarises more than most the idea of "Dave Brubeck, humanitarian".

The Ultimate Victory of Faith, Hope and Love
"I believe in the ultimate victory of faith, hope and love in a world full of conflict and destruction. Faith, that most human of emotions, manifests itself in many different forms throughout the world, and even within the lifetime of one individual. I believe we each are protagonists in a great human drama and it is in our daily choices, large and small, that we contribute on one side or the other in a continual struggle between good and evil, forgiveness and revenge and ruthless power.
In more concrete political terms, I have seen this struggle played out in South Africa, Russia, Eastern Europe and other parts of the world within my own lifetime. I have witnessed the power of an individual faith and a selfless moral compass in a Mahatma Gandhi, Nelson Mandela, Martin Luther King, Pope John Paul II and others.
At the beginning of glasnost, I was interviewed on Russian television and asked by the skeptical commentator if I really believed it was possible to have peace in the world. I told him that the starting point was for each of us to understand our own religious and cultural traditions, and then open our minds to others, seeking and acknowledging our common roots.
To this end, I recently composed a choral composition based on the Commandments of Moses. The Koran, the Torah, and the Christian Bible recognize these commandments. Others of the world's great religions have a similar code of conduct as an essential part of their belief in a higher law. The great commandment from Christ is to love one another. Similar to Jesus, Buddha taught that the crowning enlightenment is to love your enemies. This thought is expressed in diverse faiths.
A great Native American, Chief Joseph, declared that "the Great Sprit made us all." Science through DNA knows this to be true, the very cells of our body know this to be true, and our great religions know it to be true. Our hope lies in the Great Spirit, the God of all Creation, that my particular faith calls the Holy Spirit".
(Copyright John Bolger 2013 )