Time Out & Take Five Facts
Personnel
Dave Brubeck: piano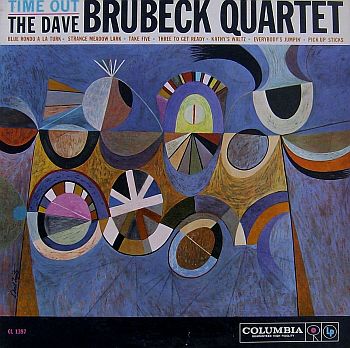 Paul Desmond: alto saxophone
Eugene Wright: bass
Joe Morello: drums
Tracks
1. Blue Rondo à la Turk
2. Strange Meadow Lark
3. Take Five
4. Three to Get Ready
5. Kathy's Waltz
6. Everybody's Jumpin'
7. Pick Up Sticks
Recording dates
June 25, 1959 (4,5,6)
July 1, 1959 (2,3)
August 18, 1959 (1,7)
Released: December 14, 1959
Recorded at: Columbia 30th Street Studio, New York
Length: 38:21
Label: Columbia
CL 1397 (Mono)
CS 8192 (Stereo)
Producer: Teo Macero
Engineer: Fred Plaut
Cover Artwork : Neil Fujita
Charts Position
Billboard (North America), Year 1961
Album Chart Position - Pop Albums - 2
Single Chart Position- "Take Five" Adult Contemporary - 5 Pop Singles - 25
Sales and Certifications
Time Out, was the first jazz album to sell more than a million copies.
"Take Five", was the first jazz single to sell more than a million copies.
In 2011 "Time Out" was certified double platinum by the RIAA signifying sales of over 2 million units, thus joining a very small circle of jazz albums ever to achieve this milestone.
Other Facts
In 2005, Time Out was one of 50 recordings chosen by The Library of Congress to be added to the National Recording Registry.
In 2009, Time Out was inducted into the Grammy Hall of Fame (established by The Recording Academy's National Trustees in 197,3 to honour recordings of lasting qualitative or historical significance, that are at least 25 years old).
"Take Five" has been included in countless movies and television soundtracks. It was for several years during the early '60s, the theme music for the NBC "Today" program.
Upon his death in 1977, Paul Desmond left the rights to royalties for performances and compositions, including "Take Five", to the American Red Cross, which has since received combined royalties of approximately $100,000 per year.
"Take Five" Lryics - Iola Brubeck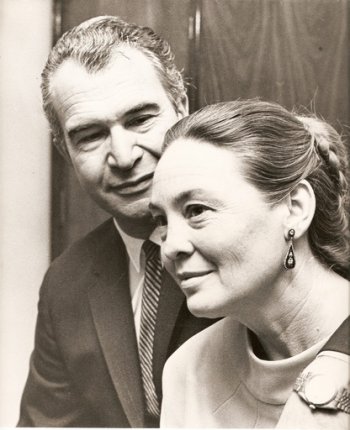 Won't you stop and take
A little time out with me
Just take five
Stop your busy day
And take the time out
To see if I'm alive
Though I'm going out of my way
Just so I can pass by each day
Not a single word do we say
It's a pantomime and not a play
Still, I know our eyes often meet
I feel tingles down to my feet
When you smile, that's much too discreet
Sends me on my way
Wouldn't it be better
Not to be so polite
You could offer a light
Start a little conversation now
It's alright, just take five
Just take five
© 1962, Derry Music Company
Dave Brubeck - Commercial albums that include "Take Five"


1959

Columbia

Time Out

1961

Columbia

Take Five With Carmen McRae

1963

Columbia

The Dave Brubeck Quartet At Carnegie Hall

1964

Columbia Legacy

50th Anniversary Edition Time Out ( Newport 1964)

1964

Columbia

Dave Brubeck In Berlin

1966

MJF Records

50 Years Of DB Live At The Monterey Jazz Festival 1958-2007

1967

Columbia

Buried Treasures

1967

Columbia

Their Last Time Out

1971

Columbia

Brubeck & Mulligan: Live At The Berlin Philharmonie

1971

Atlantic

The Last Set At Newport

1972

Atlantic

We're All Together Again For The First Time

1976

A & M / Horizon

25th Anniversary Reunion

1977

Tomato

The New Brubeck Quartet: Live At Montreux

1978

Direct-To-Disc-Labs

A Cut Above

1982

Concord

Concord On A Summer Night

1982

EMI

Aurex Jazz Festival '82 Live

1984

Jazz Alliance

Dave Brubeck - Marian McPartland Piano Jazz

1987

Melodija

Dave Brubeck In Moscow

1987

Concord

Moscow Night

1998

Telarc Jazz

Double Live From The USA & UK (two versions)

2000

Telarc Jazz

Dave Brubeck Live With The L.S.O.

2002

Telarc Jazz

Park Avenue South

2004

Sony Classical

Brubeck Meets Bach

2011

CD Baby

Live At Arthur Zankel Music Center - Triple Play