Dave Brubeck Centennial News


In February 2020, during Dave Brubeck's centennial, author Philip Clark launches his biography of Dave titled - Dave Brubeck: A Life In Time.
Press release by Da Capo publishing group.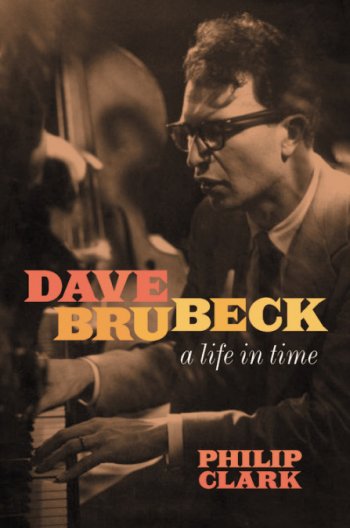 The definitive, investigative biography of jazz legend Dave Brubeck ("Take Five").

In 2003, music journalist Philip Clark was granted unparalleled access to jazz legend Dave Brubeck. Over the course of ten days, he shadowed the Dave Brubeck Quartet during their extended British tour, recording an epic interview with the bandleader. Brubeck opened up as never before, disclosing his unique approach to jazz; the heady days of his "classic" quartet in the 1950s-60s; hanging out with Duke Ellington, Charlie Parker, Louis Armstrong, and Miles Davis; and the many controversies that had dogged his 66-year-long career.
Alongside beloved figures like Ella Fitzgerald and Frank Sinatra, Brubeck's music has achieved name recognition beyond jazz. But finding a convincing fit for Brubeck's legacy, one that reconciles his mass popularity with his advanced musical technique, has proved largely elusive. In Dave Brubeck: A Life in Time, Clark provides us with a thoughtful, thorough, and long-overdue biography of an extraordinary man whose influence continues to inform and inspire musicians today.
Structured around Clark's extended interview and intensive new research, this book tells one of the last untold stories of jazz, unearthing the secret history of "Take Five" and many hitherto unknown aspects of Brubeck's early career – and about his creative relationship with his star saxophonist Paul Desmond. Woven throughout are cameo appearances from a host of unlikely figures from Sting, Ray Manzarek of The Doors, and Keith Emerson, to John Cage, Leonard Bernstein, Harry Partch, and Edgard Varèse. Each chapter explores a different theme or aspect of Brubeck's life and music, illuminating the core of his artistry and genius. To quote President Obama, as he awarded the musician with a Kennedy Center Honor: "You can't understand America without understanding jazz, and you can't understand jazz without understanding Dave Brubeck."
The GRAMMY Museum® | L.A. LIVE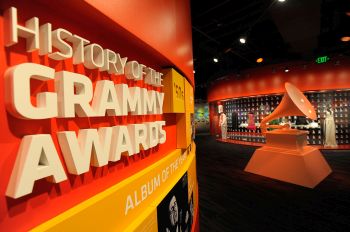 In celebration of the 60th anniversary of Time Out and Dave Brubeck's Centennial in 2020, The GRAMMY Museum at L.A. LIVE is devoting a Brubeck pod in their Enduring Traditions gallery, which will feature an original LP of Time Out from Dave's personal record collection.
The pod will also contain personal items including a pair of his iconic glasses, awards, handwritten sheet music, photographs, and memorabilia from his travels around the world.
Situated on the 4th floor of the museum, Enduring Traditions explores the history of some of America's most significant musical traditions, and the Brubeck pod will be open to the public from the 60th anniversary — December 14, 2019 through the end of 2020.
Brubeck Brothers discuss Dave's
centennial year.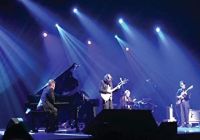 2020 marks the 100th birth year of jazz composer, pianist, and visionary Dave Brubeck, and the Brubeck Brothers Quartet is celebrating in style. Click here for details.