In this section I will reference published articles, discussions on Dave etc. that refer to Dave Brubeck's centennial year.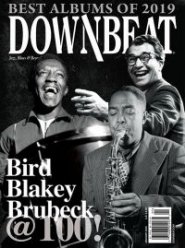 Downbeat January 2020 edition have Dave on the cover with Charlie Bird and Art Blakey under the title " Centennial Heroes: Bird, Blakey and Brubeck at 100".

Written by John McDonough the article concentrates on the legacy that Dave left for others to enjoy.

For the moment this article can be accessed in the archive section of Downbeat. Click here.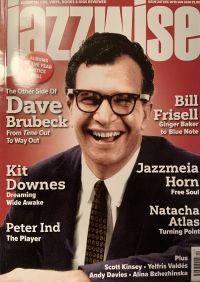 In December 2019, Jazzwise, UK's premier jazz magazine honoured Dave by placing him on the cover for the first time.

The extensive 5 page article superbly, titled "Time Traveller", written by Philip Clark, discusses Dave's career over 6 decades and represents a brief preview of his forthcoming biography of Dave, "Dave Brubeck: A Life in Time" scheduled for release on 20th February 2020.