29 January 2022
New book published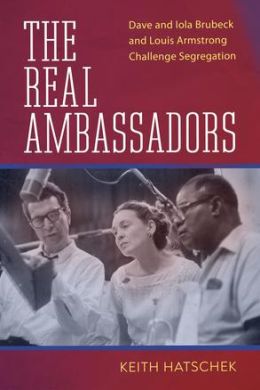 The Real Ambassadors - Keith Hatschek (2022)

Publishers: University Press Of Mississippi

Press release:
On September 23, 1962, The Real Ambassadors's stunning debut moved a packed arena at the Monterey Jazz Festival to laughter, joy, and tears. Although critics unanimously hailed the performance, it sadly became a footnote in cast members' bios. The enormous cost of reassembling the star-studded cast made the creation impossible to stage and tour. However, The Real Ambassadors: Dave and Iola Brubeck and Louis Armstrong Challenge Segregation caps this jazz story by detailing how the show was triumphantly revived in 2014 by Jazz at Lincoln Center. This reaffirmed the musical's place as an integral part of America's jazz history and served as an important reminder of how artists' voices are a powerful force for social change.

Full details and reviews here.