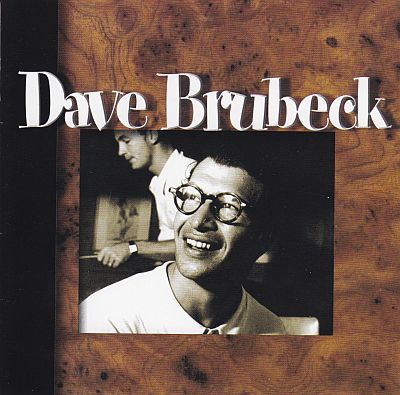 Other Album Covers & Images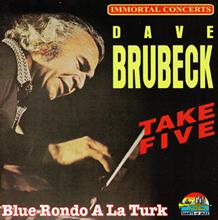 Dave Brubeck Take Five Blue Rondo A La Turk - Giants Of Jazz (see notes)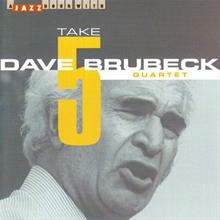 Dave Brubeck Take Five - Jazz Hour Records (see notes)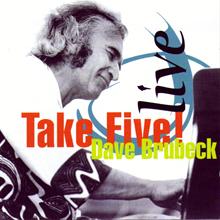 Dave Brubeck Take Five - Acrobat Music (see notes)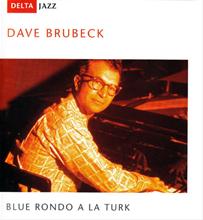 Blue Ronda A La Turk Delta Jazz (see notes)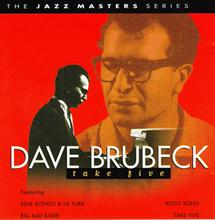 Take Five - Prism Leisure (see notes)
Label:
Déjàvu Records


Year:

1982


Released on LP:

No


Released on CD:

Yes
Tracks
1. Tritonis
2. Koto Song
3. Improvisation
4. (What Did I Do to Be So) Black and Blue
5 Take Five
6. Benjamin Christopher David Brubeck
7. Lover Man
8. Blue Rondo a La Turk
9. Ol' Bill Basie

CD 2

1.Perfume Counter
2.That Old Black Magic
3.How High the Moon?
4.Jeepers Creepers
5.Crazy Chris
6.Spring Is Here
7.Stardust
8.This Can't Be Love
9.These Foolish Things
10.Jingle Bells
11.Tea for Two
12.I'll Remember April

Personnel
Dave Brubeck
(piano)
Chris Brubeck
(electric bass)
Bill Smith
(clarinet)
Randy Jones
(drums)
Notes
This radio broadcast (tracks 1-6) of a 1982 Montreux Jazz Festival, is easily the concert that been bootlegged by record companies more than any other; it has appeared on numerous releases. To assist the fan and collector from buying duplicate releases I list below the most frequently seen CD's

• Blue Rondo A La Turk - Delta Jazz
• Dave Brubeck Take Five – Prism Leisure
• Dave Brubeck Take Five – Acrobat Music
• Dave Brubeck Quartet - Jazz Hour Records
• Take Five Blue Rondo a la Turk – Giants Of Jazz

Tracks 7-9 are from a concert held at Midem, Cannes, in January 1983. These tracks are also included in numerous other bootleg recordings documented separately in this section.

There is a second CD included in this release representing early Quartet and Trio recordings from the early 1950's. Some are incorrectly listed in the CD booklet as being recorded at Birdland, New York. All of the tracks on CD 2 have been commercially released.
Reviews
All Music Guide – copyright

This review was for the identical CD release Take Five Blue Rondo a la Turk – Giants Of Jazz

This radio broadcast of a 1982 Montreux Jazz Festival set featuring the Dave Brubeck Quartet has been issued by a number of different European bootleg labels, all with excellent sound but one glaring error: labelling the pianist's "(Open the Gates) Out of the Way of the People" as "Improvisation." In spite of its sketchy origin, this CD contains an excellent, well-recorded set of music, featuring clarinettist Bill Smith in one of his earliest appearances as a full-time member of the group in the early '80s after he replaced tenor saxophonist Jerry Bergonzi. Brubeck is clearly inspired by his reunion with his old friend (who was a part of the pianist's early octet and also took Paul Desmond's place on a pair of Brubeck albums decades earlier).

Brubeck and company devour his challenging blues "Tritonis," following it with his haunting, beautiful Oriental blues "Koto Song," in which Smith utilizes his digital delay to good effect. Chris Brubeck shows off his tremendous chops on bass trombone in both "Big Bad Basie" and "(What Did I Do to Be So) Black and Blue?." Drummer Randy Jones, who would go on to become the longest continuously serving sideman in the history of the Dave Brubeck Quartet, is showcased extensively in "Out of the Way of the People." The inevitable requests for "Take Five" and "Blue Rondo a la Turk" are obvious crowd pleasers.

Ken Dryden

© Copyright Rovi Corporation


Back to recordings