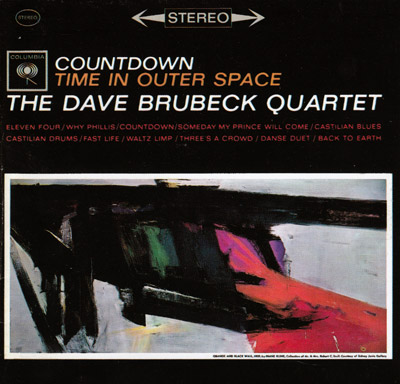 Other Album Covers & Images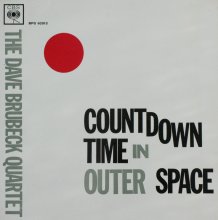 CBS LP cover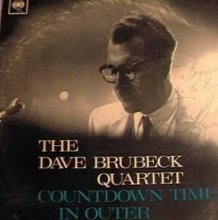 CBS LP cover
Original Album Classics - Columbia Set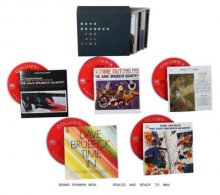 For All Time Columbia Box Set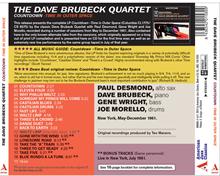 CD back cover - American Jazz Classics
Label:
Columbia


Year:

1961


Released on LP:

Yes


Released on CD:

Yes
Tracks
1. Countdown
2. Eleven Four
3. Why Phillis Waltz
4. Someday My Prince Will Come
5. Castilian Blues
6. Castilian Drums
7. Fast Life
8. Waltz Limp
9. Three's a Crowd
10. Danse Duet
11. Back to Earth
12. Fatha


Personnel
Dave Brubeck
(piano)
Paul Desmond
(alto sax)
Joe Morello
(drums)
Eugene Wright
(bass)
Notes
1. The recording has never been issued as a separate CD by Columbia.

2. Included in the Sony Music Distribution, 2004 Box Set, "For All Time", which included the following CD's.

• Time Out
• Time Further Out
• Countdown: Time in Outer Space
• Time Changes
• Time In

All of the CD's had new liner notes written by Dave.

This release included an additional bonus track, "Fatha".

3. Included in the 2010, 5 CD package set,- Original Album Classics, Sony/BMG, Germany

• Time Out
• Time Further Out,
• Countdown: Time in Outer Space
• Time Changes
• Time In

4. Included in the Columbia Legacy release in 2011, "The Dave Brubeck Quartet - The Columbia Studio Albums Collection 1955 - 1966",19 albums packaged in a replica mini-LP sleeve.

4. Track 12, " Fatha", was also issued on "Bossa Nova USA" CD and LP, by Wax Time Records in 2012 as a bonus track.

5. Released by American Jazz Classics in 2013 on CD. Tracks 1-11 are per the original Columbia release.

Tracks 12-18 are as follows.


12 Waltz Limp [Alternate Take] *
13 Gone With The Wind **
14 Lonesome Road **
15 Take The "A" Train **
16 Three To Get Ready **
17 Take Five **
18 Blue Rondo A La Turk **

Track 12 was previously only released in Europe on LP - "The Giants Of Jazz" - same title under the CBS and Supraphon labels. It was released by Sony Music France (COL 471682 2) on CD under the title "Géants Du Jazz". This CD is extremely rare and difficult to locate. See "Appears On" section of "Recordings" section.

Tracks 13-18 were issued on "Take Five, Live Concerts from the late Fifties" - Vipers Nest label.

Tracks 13, 14, 16 and 18 were included on

Dave Brubeck Quartet with Paul Desmond – At Newport 1956 & 1959
*Numerous Bandstand CD releases
*CD "Dave Brubeck/Paul Desmond - St. Louis *Blues" (Moon MCD 028-2).

See "Non Commercial" section of "Recordings" for details.

Personnel: Dave Brubeck (p), Paul Desmond (as), Eugene Wright (b) and Joe Morello (d).

Recorded live at Newport Jazz Festival, Newport, Rhode Island, on July 5, 1959.

Dates and location for these Newport tracks are listed incorrectly on this CD release.

Reviews
All Music Guide – CD - Review – copyright

One of Dave Brubeck's more adventurous albums, this LP finds his Quartet exploring originals in a variety of potentially difficult time signatures including 11/4 and a polyrhythmic version of the dates' one standard "Someday My Prince Will Come." Other highlights include "Countdown," "Castilian Drums" and "Three's a Crowd." Highly recommended along with Brubeck's other Time recordings.

Scott Yanow

© Copyright Rovi Corporation

Back to recordings