04 December 2020
Time OutTakes released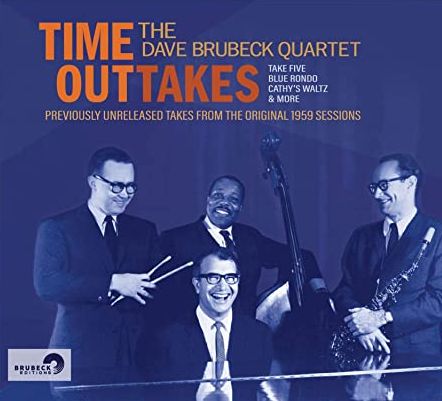 Chris Brubeck

''Time OutTakes'' is Previously Unreleased Takes from the Original 1959 Sessions master tapes. Never before released.
These newly discovered recordings feature wonderful performances that are every bit as compelling as those on the original Time Out. We discovered that during the original 1959 sessions the Quartet also recorded ''I'm In a Dancing Mood'' and an unlisted trio jam with a major drum solo that included snatches of the melody from ''Watusi Drums.'' Two tracks from Time Out, ''Pick Up Sticks'' and ''Everybody's Jumpin,'' were achieved in one take so no alternates exist to include here. These 7 new performances (and bonus track) are fascinating finds.
For full details including a review by The New Times click here.