01 April 2018
New CD by Chris and Danny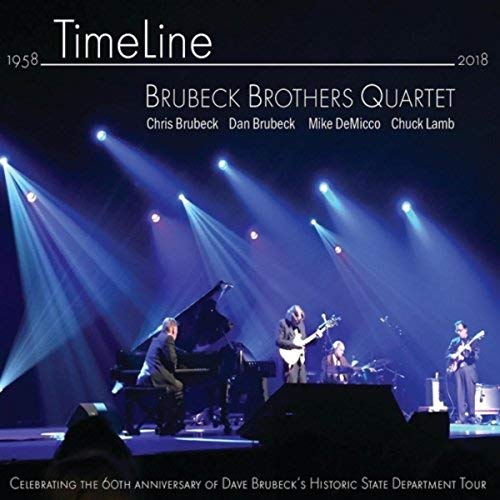 The Brubeck Brothers Quartet's newest CD, TimeLine, celebrates the 60th anniversary of Dave Brubeck's historic 1958 State Department Tour.
This new recording includes freshly re-arranged tunes written by Dave inspired by his 1958 tour as well as compelling new originals by Chris Brubeck, Mike DeMicco and Chuck Lamb.

Click here for details.