13 June 2016
Death Of Randy Jones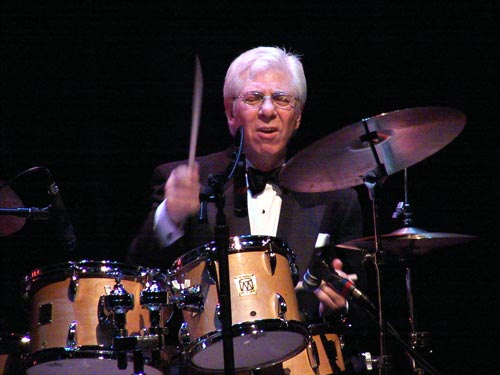 Randy Jones died of heart failure on June 13th 2016.He had the distinction of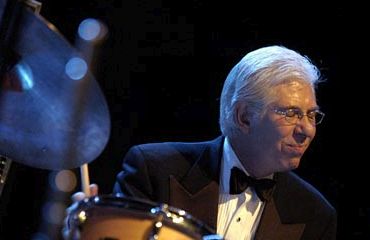 been the longest serving member of any of Dave's groupings. When he first came to the United States, he received immediate critical recognition. He had previously played with the Maynard Ferguson Big Band, which was then based in England. In the US, he played with such jazz greats as Gerry Mulligan, Chet Baker and Milt Jackson. Dave invited him to join the Quartet in 1978, and there he remained right to the end. Randy has recorded with Dave on more than 30 albums and travelled on almost every world tour with him. He had the distinction of been the longest serving member of any of Dave's groupings.
Chris Brubeck who played with Randy for several years and recorded many albums together paid tribute to Randy in a Facebook posting.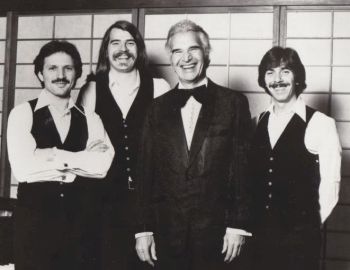 "Randall Hodges Jones was born January 23, 1944 in Slough, UK, and died of heart failure on June 13, 2016 in New York City. Randy started playing professionally at the age of 16, touring with many bands, including the Maynard Ferguson UK Big Band, which brought him to the U.S. He joined the Dave Brubeck Quartet in April 1979 and played with the DBQ through Dave's retirement in 2011, recording over 21 albums with the Quartet. Randy was noted for being a versatile drummer, capable of swinging a big band or dynamically weaving intricate patters in the Quartet's odd time signatures. As an avid collector of classical recordings, Randy's solos reflected that interest with an unusually strong sense of melodic form and compositional structure. Randy's wit and keen sense of observation and humor always made life on the road more enjoyable for Dave and the rest of the band. He will be greatly missed by his family, many friends and fans around the world."
Chris Brubeck