01 October 2015
Brubeck Festival to coincide with Pacific Homecoming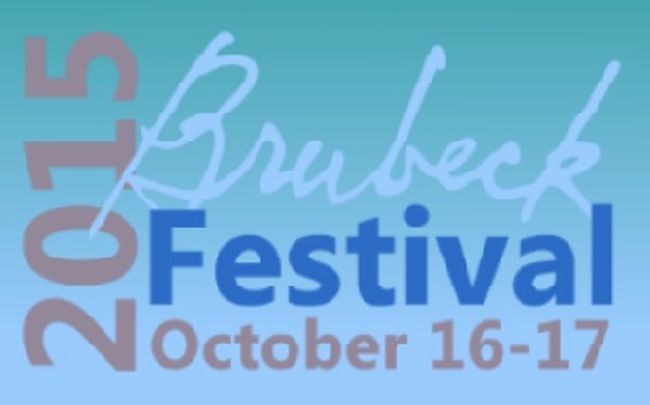 University of the Pacific's Brubeck Institute
There will be an impressive award-winning lineup for the 2015 Brubeck Festival celebrating the legacy and influence of iconic jazz legend Dave Brubeck.
This year's festival honoring the 1942 Pacific graduate will be held in partnership with Pacific Homecoming and Parent and Family Weekend celebrations with jazz performances on Oct. 16 and 17.
"We are delighted to present our signature Brubeck Festival events in conjunction with Pacific's Homecoming and Parent and Family Weekend celebrations," said Simon Rowe, executive director of the Brubeck Institute. "We feel our evening concerts will provide an entertaining cross-cultural experience for our wider Central Valley community. We are also thrilled to invite people to the Pacific campus for our annual symposium and Jazz on the Green celebrations."
Latin Grammy Award winning Pacific Mambo Orchestra, the West Coast's premier Latin dance band, will perform 7 p.m. Oct. 16 at the Stockton Civic Auditorium. The performance is sponsored by the Port of Stockton. Boasting a glittering array of veteran masters and stellar arrangements, the group set the Latin music world on its ear in 2014 when its self-titled debut recording won the Grammy for the Best Tropical Album.
SFJAZZ CollectiveThe Bob Hope Theatre will feature two fantastic performers beginning at 7:30 p.m. Oct. 17. Featured that evening will be SFJAZZ Collective, an all-star award-winning jazz ensemble comprising eight of the finest performers and composers at work in jazz today.
Each year, the ensemble performs a new list of compositions by a modern jazz master. This year's musical rendition will feature the genius of Michael Jackson and sure to be unique and entertaining.
Karrin Allyson
Also appearing will be four-time Grammy nominee vocalist Karrin Allyson. Music lovers and critics around the world have praised Allyson, marveling at the range of this extraordinary musician who moves with such ease and authority while singing the songs of Gershwin and Porter, Ellington and Monk, Davis and Gillespie.
Corporate and community patron sponsors are Visit Stockton and the Greater Stockton Chamber of Commerce.