09 October 2016
2016 Brubeck Festival October 13 -15 University Of The Pacific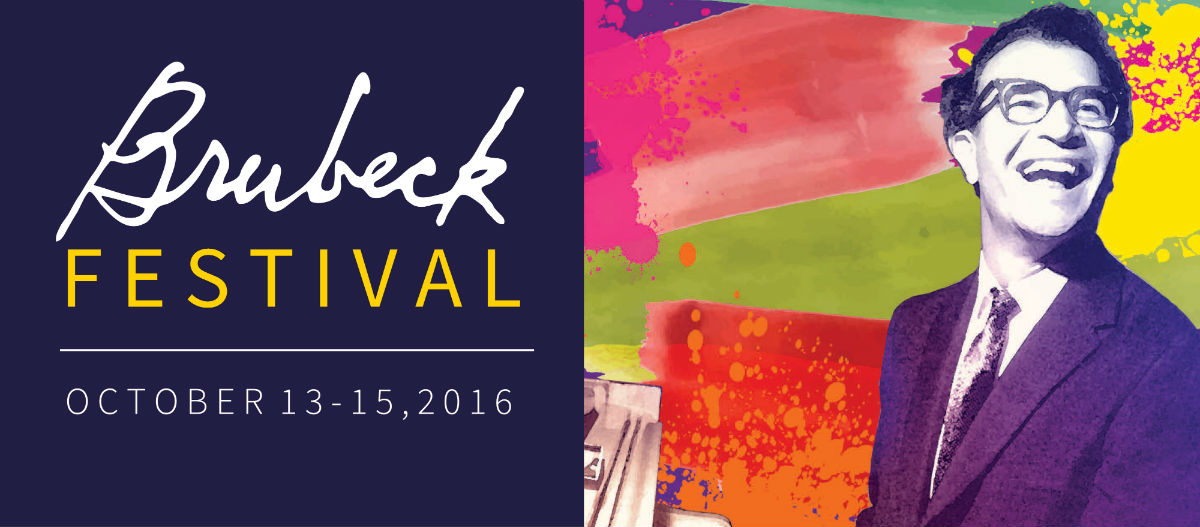 Presented by the Brubeck Institute in Stockton, California, the Brubeck Festival celebrates the enduring legacy of jazz music. Featuring both emerging and established artists, the event provides guests with an all-encompassing jazz experience. Festivalgoers can enjoy live concerts and a jazz inspired street fair as well as a wide range of discussion panels about the history, contributing players and current state of jazz.

2016 performers:

Carmen Bradford
Carmen Bradford has carved out a place in music history for herself and is playing an integral role in this uniquely American art form called jazz. Carmen Bradford is Jazz Royalty.

Everette Harp
As the 90's progressed and smooth jazz artists began incorporating more hip-hop and classic R&B grooves into the music which came to define the genre, Everette Harp found himself ahead of the curve.


Dan Brubeck Quartet
The Dan Brubeck Quartet is Dan's exciting new group, originally created for performing the music on the "Celebrating the Music and Lyrics of Dave & Iola Brubeck" 2 CD set

Catherine Brubeck Yaghsizian
The only daughter in the musical family of Dave and Iola Brubeck. Catherine grew up in Wilton, Connecticut among her five brothers in a busy, boppin' household. To read more, click here.

Pacific Jazz Ensemble Keith Hatschek
Keith Hatschek is Professor of Music and Director of the Music Management Program at the University of Pacific in Stockton, CA. He is an active Brubeck scholar and has presented his research on Dave and Iola Brubeck at a number of festivals. To read more, click here.

Pacific Jazz Ensemble
The greatest American art form is alive and well at the University of the Pacific through a variety of learning and performance opportunities dedicated to improvisation and the exploration of jazz. Click here for more information.


Brubeck Institute Jazz Quintet
The members of the Brubeck Institute Jazz Quintet (BIJQ) are in the Institute's Fellowship Program. Winners of nine DownBeat awards for best undergraduate collegiate jazz group in the country since 2006. To read more, click here.