27 March 2014
2014 Brubeck Jazz Festival
The Brubeck Institute has announced an impressive Grammy Award-winning lineup for its 13th annual Brubeck Festival - 2014 Brubeck Festival: Coast to Coast, March 27-29, in Stockton.

The festival continues April 7-14 in New York City with nightly performances and a Dave Brubeck exhibition hosted by Jazz at Lincoln Center.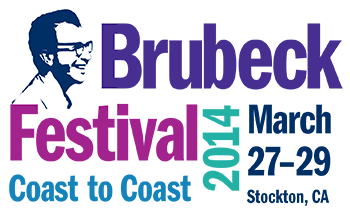 The Brubeck Festival is an annual event that celebrates and explores the musical, intellectual, and philosophical ideas of Dave Brubeck, as well as his influence on the world of music and ideas. The Festival features performances of jazz, contemporary concert music, lectures, and academic symposia.

Al Jarreau
Friday, March 28, 2014
Bob Hope Theatre

Eddie Palmieri
Thursday, March 27, 2014
San Joaquin Delta College

Terri Lyne Carrington
Saturday, March 29, 2014
Faye Spanos Concert Hall


The Life and Music of Dave Brubeck
Over the course of nearly 92 extraordinary years, more than 70 of them spent as a professional musician, Dave Brubeck (1920 – 2012) studied with the composer Darius Milhaud; served his country in World War II; recorded nearly 100 albums as a leader, including the two-million-selling record Time Out; and wrote several hundred songs for a series of quartets. Brubeck spread jazz's message around the world from the mid-'50s until not long before his death.
He experimented with unorthodox time signatures, polytonality, and extended formats (composing operas, oratorios, chorales, ballets, sacred music, and suites) in a manner that bespoke continued artistic growth, and performed frequently as a solo pianist, showcasing his individualistic style. In 2000, Brubeck founded the Brubeck Institute at the University of the Pacific, his alma mater, to which he devoted much loving care, and which now carries on his legacy as an artist committed to impacting society through the arts and catalyzing social change. The Jazz at Lincoln Center Orchestra with Wynton Marsalis explores Brubeck's legacy with fresh arrangements that illuminate the maestro's breadth and scope.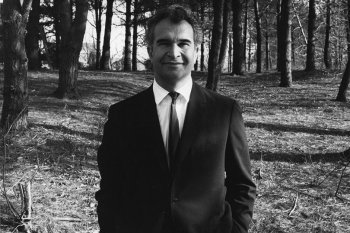 The Real Ambassadors - Jazz At Lincoln Center
Towards the end of the 1950s, pianist-composer Dave Brubeck and his wife Iola, in collaboration with Louis Armstrong, drew on their experiences spreading American culture and music around the world at the behest of the U.S. Department of State to create a jazz musical titled The Real Ambassadors. Brubeck's and Armstrong's groups coalesced to record the soundtrack in 1961, and to perform at the 1962 Monterey Jazz Festival, their only performance. Pianist Eric Reed leads a restaging of this still-topical masterwork, which addressed the civil rights movement and includes Iola Brubeck's classic lyrics "They Say I Look Like God! Could God be black? My God!" This will be the first ever New York performance of this important work.