01 March 2013
2013 Brubeck Festival
12th annual Brubeck Festival takes place Monday March 18th - Saturday 23rd March.
University of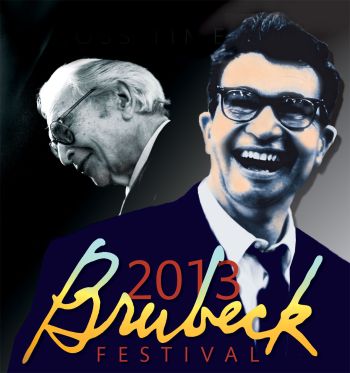 held Monday, March 18 through Saturday, March 23, is a broad-based tribute to his legacy that covers the spectrum of jazz: live concert performances, a documentary film about jazz history, jazz education talks/symposia, the spiritually inspired works of Dave Brubeck, and the integration of street/community-based jazz events.

In addition to the three headline artists, Jazz at Lincoln Center Orchestra with Wynton Marsalis, the Tom Harrell Quintet and the Brubeck Brothers Quartet, the Festival will feature nightly performances at the Take 5 Jazz Club, talks by Marsalis and other artists and a screening of the rarely seen film Music Inn.

Other Festival events include "The French Quarter," a New Orleans-inspired street fair on the afternoon of March 22 that will feature live music, jugglers, fortune-tellers, food, and the unveiling of a semi-permanent display of winning art in the Downtown Stockton Alliance's "Brubeck's Music Inspires My Imagination" contest, and Jazz on the Green on March 23, held on the University of the Pacific campus.

Simon Rowe , director of the Brubeck Institute is looking forward to the week and had this thought on Dave: "When you think of the scope and the variety and the richness of the material and the fact that it's being reworked and recreated constantly, then I think there's no way that we can't feel his presence around us."