28 January 2023
The Smithsonian Oral History Project - Full Transcript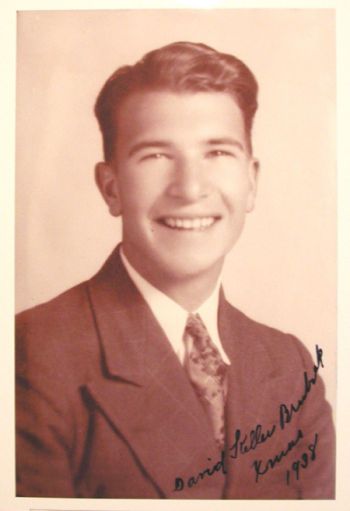 In 2007 Dave Brubeck sat down with Ted Gioia for an oral history project at the request of the National Endowment Of The Arts in partnership with the Smithsonian Institute. Dave was assisted in recalling events by his wife Iola and his manager Russell Gloyd.

The oral history project, conducted over two full days, is the only oral history project that Dave participated in that was ever transferred to transcript. It now sits in the Smithsonian Institute where clips of the project and the transcript can be found.

Dave gives the most detailed and fascinating account of all aspects his life and career form 1920 to the date of the interview in 2007.

He discusses his years in California living through the depression, his early school years, how his mother, a classical pianist advised and influenced him, wanting to be a cowboy and rancher like his Dad, been drafted into the army and the War years in Europe, going to College and studying to be a Vet, transferring to the Conservatory, not been able to read music.

He outlines:
- How he met Iola, fell instantly in love amd how she influenced all aspects of his career and life and played a major part in him being a successful jazz artist.
- The jazz artists who influenced him from an early age.
- How he nearly died following an accident in Hawaii.
--The desperate struggle to survive and not earning enough to feed his young family.

We hear of hear of formation of the Octet in the late 1940's, The Trio, the early quartets and then "The Classic Quartet" and finally success with "Time Out" and "Take Five" and financial security for his family during the Columba years.

He discusses
- How he met Paul Desmond in the 40's, his relationship with him and how they played together right to Paul's last breath in the 70's.
- State sponsored tours.
- His work as a humanitarian and his fight against racial injustices.
- His further groups with Gerry Mulligan, his sons, and other groups right up through the new millennium.
- Playing for Presidents, Kings and the Pope.
- His Choral works and so much more.
There are numerous aspects of his career and life that are discussed for the first time. As an example, I have a very rare picture in my collection that Dave sent to his neighbour Kent Barnes for Christmas 1938. Dave signed it - "Dave Keller Brubeck" - see above. I never knew where the name "Keller" came from. Dave was christened "David Warren Brubeck". The mystery is solved in this oral project as Dave discusses how he adopted the middle name "Keller and the reasons why he did so.

Outlined over four parts - click here