30 October 2020
Newport Jazz Festival 1960 and Germany 1974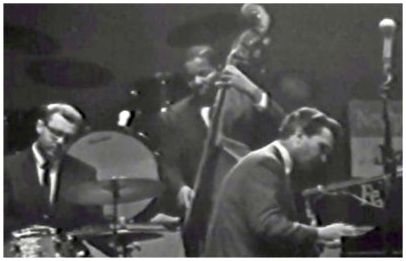 Never seen before footage from the 1960 Newport Jazz Festival where the Dave Brubeck Quartet play "I'm In A Dancing Mood" commencing at 3:27 of the clip.

The You Tube video also has footage of Nina Simone, Gerry Mulligan and Maynard Ferguson. The narrator for the show was the legendary Wallis Conover.

Click here.

Also posted is a video from 1974 that went missing from You Tube some time back. Thankfully it has now been re-posted. It is from a German TV broadcast of Two Generations of Brubeck. They play a wild and wonderful version of Circadian Dysrhythmia.

Click here.