15 January 2016
New CD released of very early material.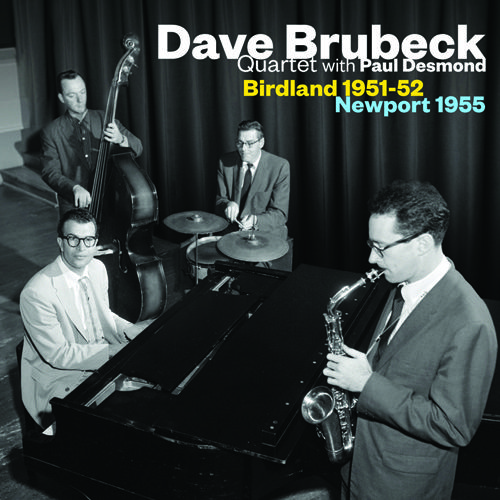 This release presents all known existing Birdland broadcasts from the formative stages of the Dave Brubeck Quartet (1951-52). The band heard on these long out of print sets features Wyatt Ruther on bass and Herb Barman on drums, and the repertoire consists of tunes Brubeck and Desmond would rarely play in later years. Although issued previously on LP and CD they are difficult to source.
The CD also includes Brubeck & Desmond's never before released 1955 Newport concert with the exception of a late night jam session, on which such guests as Clifford Brown, Chet Baker, Gerry Mulligan, and Max Roach joined the band for a thrilling reading of "Tea for Two". This was previously released.
Full details here.