22 December 2022
Happy Holidays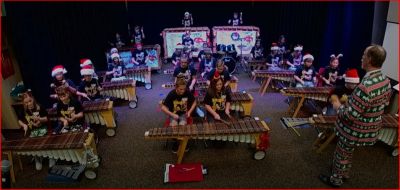 Wishing everyone a

Happy Christmas
Happy Holidays
Happy Hanukkah
Joyeux Noël
Feliz Navidad
Frohe Weihnachten
ハッピークリスマス
God Jul and lots more

Happy to bring some festive joy. Here are the Mojo Marimba fifth graders performing We Three Kings ala Brubeck at their 2022 Christmas concert. This clever arrangement partners with Dave Brubeck's Take Five as the accompaniment. This performance featured improvised solos from many of the young performers.

Click here to enjoy this wonderful performance.