06 December 2021
Happy 101st birthday Dave. 1955 interview posted.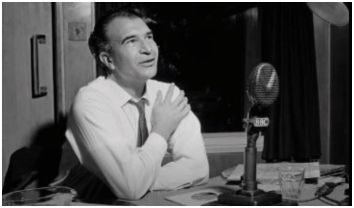 Post from Chris Brubeck today:©

Today would have been our father's 101st birthday and we have some exciting events coming up to help us celebrate.
Recently, I was listening to some live recordings of my father while researching future Brubeck Editions releases. I was reminded of his amazing ability as a jazz pianist to stylistically embrace the past, giving a nod to early influences such as Fats Waller, and within the same improvised solo Dad would smoothly transition into musical territory that was totally original. He would blaze new trails, embracing polytonality and polyrhythmic principles, while spinning spontaneous explorations and sounding like no other pianist.
What an honor for me and my brothers to have extensively performed and recorded with this incredible musician who also happened to be our father. We continue to salute him and endeavor to extend his vast creative legacy.

~Chris

Interview 1955

To honour the day I have posted an interview circa 1955, that Dave did with Willis Conover. Click here.