19 January 2023
Dave Brubeck - Jazz and Diplomacy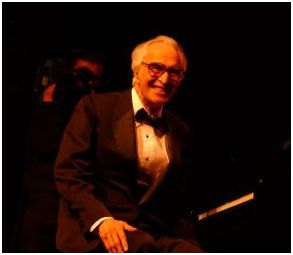 In 2005, then-Chairman of the National Endowment of The Arts Dana Gioia visited Dave Brubeck at his home in Wilton, Connecticut, where they conversed about the importance of cultural diplomacy. "Few people in the world know more first hand about the subject than Brubeck" stated Gioia.
The article includes a story of a call Dave received from an assistant to President Johnson, saying, "Dave, will you come to Thailand—immediately?" And I said "Why?" "Well, we're in a little trouble here with the King." I asked, "Why?" "Well, even when President Johnson is seated, he's still taller than the King, and nobody is supposed to ever be above the King. Well, we worked out a way around that, but President Johnson crossed his leg and his shoe pointed at the King. There's nothing worse that he could have done. We know that the King likes jazz, and we thought maybe we could make up for it this way." [Laughing.] I said, "Well, I've got jobs here, I can't come." They said, "Well, can you think of somebody?" I said, "Well, I think Stan Getz is available." "Well," they said, "the King would like that." So Stan Getz went instead.
For the full article press
here.