07 January 2020
Darius Brubeck releases new album to rave reviews.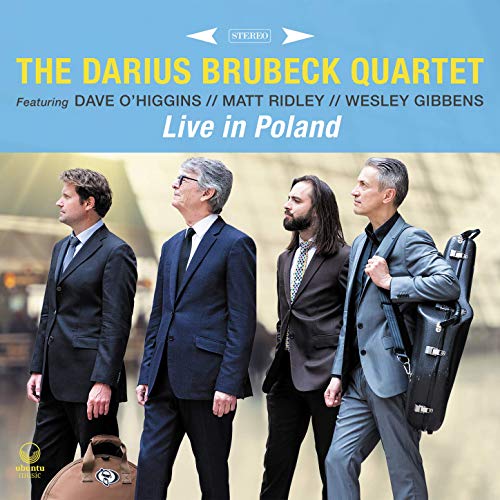 Darius Brubeck's latest release, Live in Poland, was recorded at the prestigious Blue Note in Poznan and celebrates Dave's historic concert tour in Poland in 1958.

Darius Brubeck:

"I was invited to Poland in 2018, the 60th anniversary of the 1958 classic Dave Brubeck Quartet's tour of this country. With the end of World War I in 1918, it was also the 100th anniversary of Polish independence. Suffused with political meaning for the audience and my boyhood memories of witnessing the devastation left by war with my late brother Michael and my parents, during the 1958 tour, this was no ordinary concert tour."
The performance at Poznan was the culmination of a tour of sold-out concert halls and standing ovations. The band was at a peak, especially in terms of communication with each other and the audience."

Issued to rare reviews the recording is detailed here.