17 April 2020
Brubeck at 100: Jazz Ambassadors & Cultural Diplomacy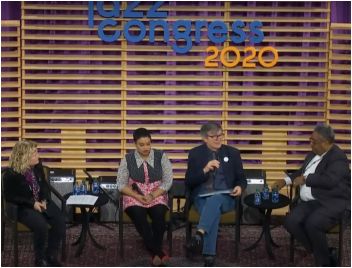 An excellent panel discussion from Jazz Congress, January 2020 as part of Dave Brubeck's centennial celebrations.

Click here.
Frederick P. Rose Hall, Jazz at Lincoln Center.
In celebration of what would have been pianist Dave Brubeck's 100th birthday, this session reflects on Brubeck's work as a jazz ambassador while also looking forward to new paths for cultural diplomacy.
Moderator: Lauren Onkey (NPR Music)

Panelists: Darius Brubeck; Jon Faddis; Laurin Talese
Jazz Congress is a conference that brings together members of the global jazz community to network as well as grow the audience for the music. The annual gathering also seeks to nurture businesses and organizations that promote, produce, present, market and support jazz.