01 June 2004
An Hour With Dave Brubeck Sara Fishko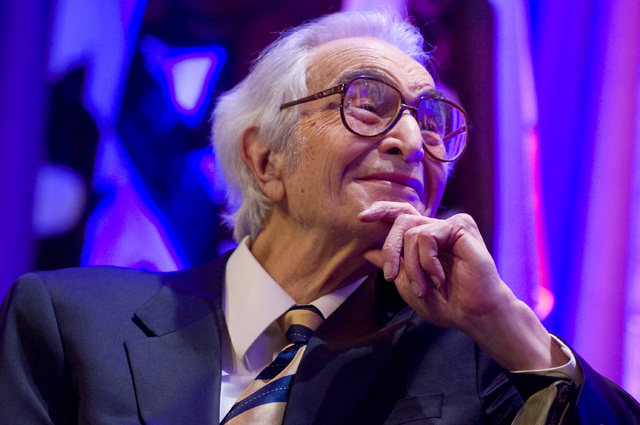 Click here for interview.

WYNC Radio "An Hour With Dave Brubeck"
Produced and Hosted by Sara Fishko
Recorded in Dave Brubeck's Home Spring 2004,aired, June 25, 2004
Notes

"An Hour with Dave Brubeck" was part of Sara Fishko's series of conversations with musical figures for WNYC, New York Public Radio. Dave discusses his childhood, musical influences (from jazz pianist Art Tatum to classical composer Darius Milhaud) and development. Music featured includes a very early recording of Brubeck "imitating" Tatum, Teddy Wilson and other pianists he admired; as well as some of the iconic live and studio recordings from his later days.
The opening music, "In Your Own Sweet Way," was recorded on location by WNYC.
The tracks In Your Own Sweet Way, and Sunny Side Of The Street were exclusively recorded by WNYC at their radio station in New York City, 7th April 2001.Drums were played by Justin Brown and Bass by Joe Sanders, Brubeck Institute students.