21 February 2016
Ryszard Horowitz All That Jazz 2012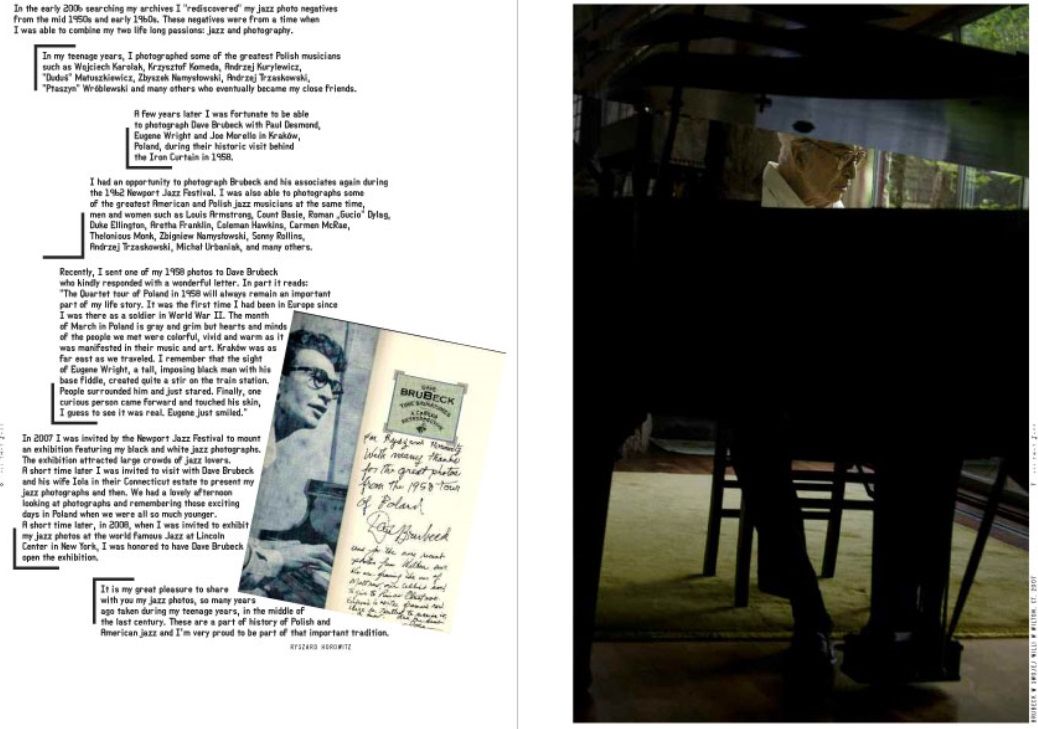 Includes images of Dave included in Ryszard Horowitz, book, "All That Jazz", 2012.

Included in the bok purchase is a DVD that includes:

Horowitz's visit with Dave and Iola Brubeck at their Wilton, Connecticut estate on August 17th 2007.

Dave performing his composition" Dziekuje" at the Newport Jazz Festival on August,2007.
Click here.