16 March 2023
Dave Brubeck's love affair with Maine.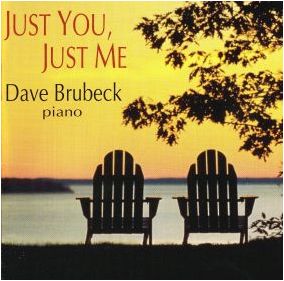 Circa 1996, Portland Monthly interviewed Dave about the love affair that he and Iola had with Maine. He was a perennial summer guest at the Black Point Inn in Scarborough, which appears on the cover of his CD - "Just You, Just Me"

Amongst the issues Dave discussed were:

- His early influences.
- The loneliest song he ever wrote.
- His most biographical song.
- How he wanted to and nearly bought property in Maine.

Note - Dave states that " I wrote three songs that haven't been recorded yet because it was a year ago January. One was called "So Lonely," and one was called "All My Love," which I dedicated to my wife. The third is "Day after Day." We'll probably record those in three or four months, on our next album, which is solo piano. I do "Harbor Lights" and "Red Sails On The Sunset," some wonderful songs, and it's going to be called "Over The Rainbow." I do that, too."

The album was actually called "One Alone" not "Somewhere Over The Rainbow" and was released in 1997.

It did include "One Alone, "Harbor Lights" and Red Sails On The Sunset"

"All My Love" was not released until 2000 when it was included on the album "The Crossing"

"So Lonely" was not issued until 2007 when it was included in Dave's last ever commercial album release - "Indian Summer".

Click here for full article.


-